This article explains the essentials of Workplace Central and how to use it.
Workplace Central combines all meetings and related details in a simple and customizable overview that clearly visualizes notes, catering, and additional services requested with AskCody. So you can work better and faster. You can even customize your own view and add notes to the meetings.
If you are looking for how to set up and access Workplace Central read this article.
The Workplace Central dashboard presents a calendar-like overview of all meeting rooms and meetings based on date and location. The overview consists of "meeting cards" showing the most relevant information like meeting title, meeting host, catering and service requests, requests status, and attendees.
Click on a meeting card and even more details on the meeting show. You can get a detailed view of the catering and service items requested for the meeting. It is even possible to click the "xxx" link and it will take you directly to the specific request in the Service Web Portal.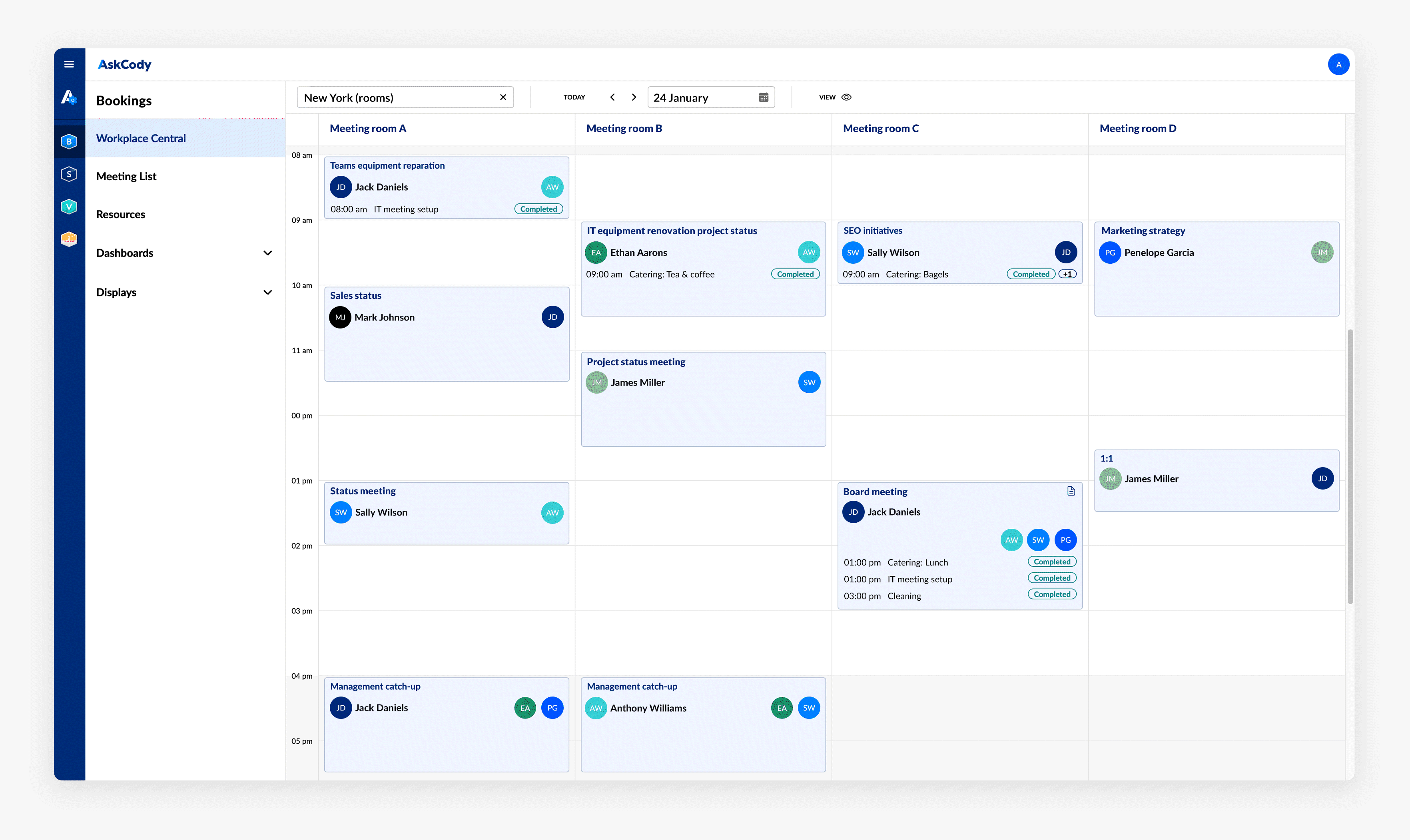 Having all meeting rooms and meetings listed in one view sounds like a good idea, but if you are trying to get a quick overview of all meetings happing in all rooms at the same time, it can easily get overwhelming and cluttered. Customizing your view, and only choosing the meeting rooms that are relevant to you, allows you to focus on the details of each meeting, making sure nothing falls through the cracks.

Add notes to the meeting directly on the meeting card, so you don't have to search through multiple sticky notes and documents to find specific details.