This video explains the basics of how to use the AskCody Visitor Management Portal to manage expected visitors and check-in and out visitors in a simple and easy way.
How to create new check-ins
Check-ins can be registered directly from the AskCody portal. Click the New check-in and fill in the required information regarding the check-in.
How to manage check-ins
The Check-ins menu provides you with information about all of the check-ins currently registered in your Visitors system as well as expected visitors.
How to manage visitors and expected visitors
A guest profile will save the check-in information for future use and enable the expected visitor feature. Guests are created manually in the Visitors tab by clicking the Add button. Once created the visitors will appear on the list and here you can easily submit them as an expected visitor by clicking the Expect button as shown below.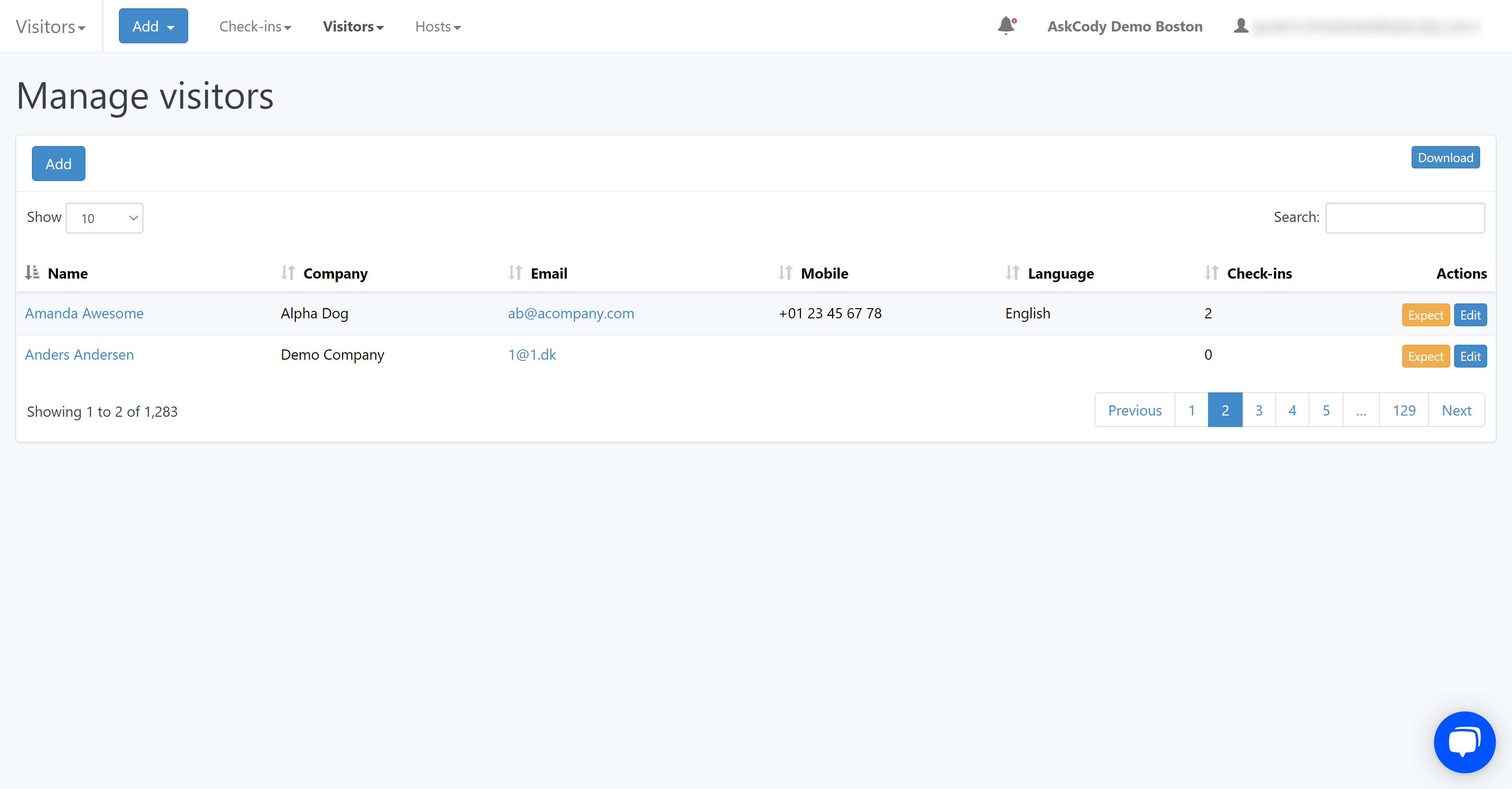 To get an easy overview of all your expected visitors, go to the Manage expected visitors tab in the Visitors menu.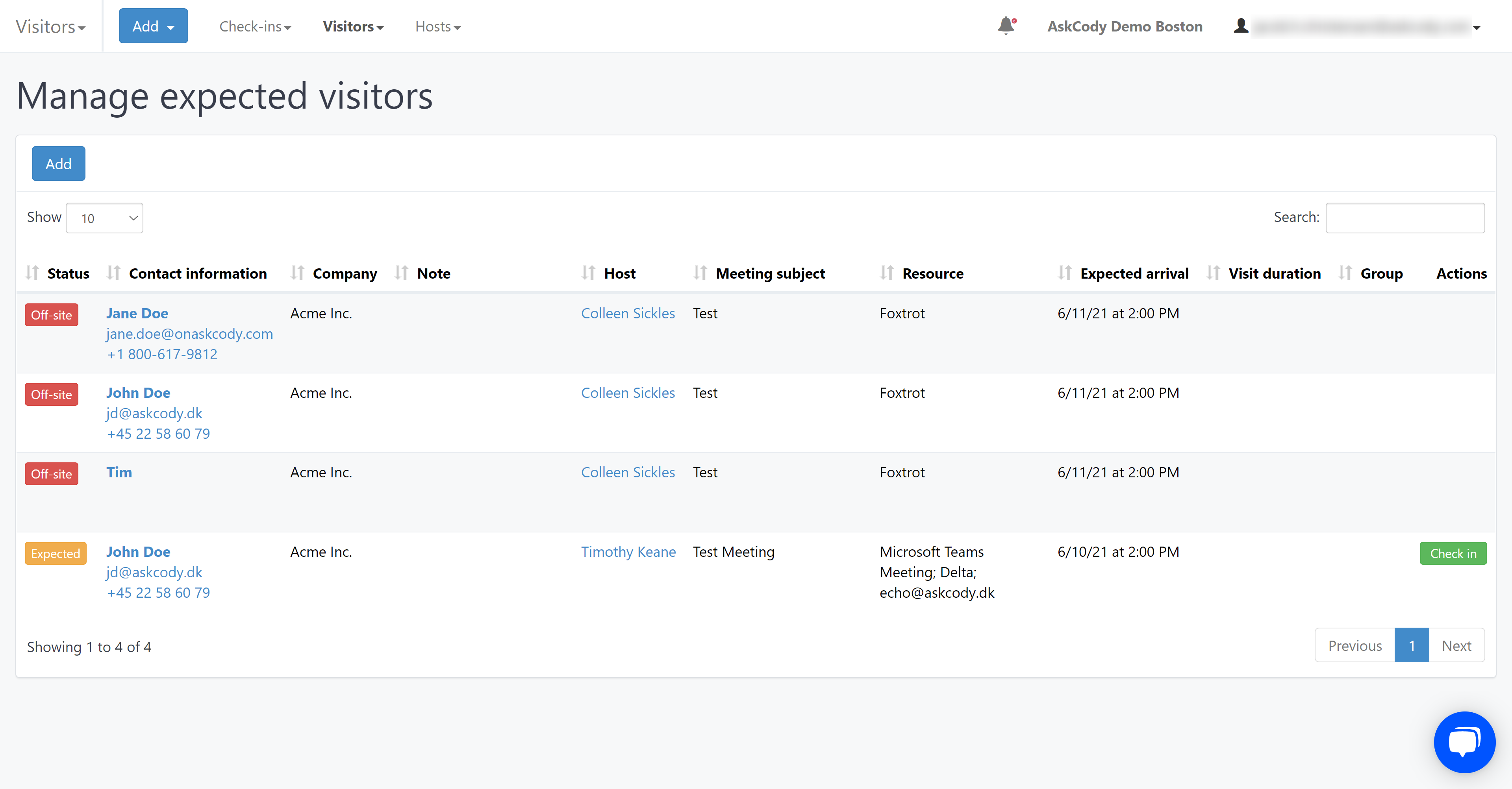 How to manage hosts
Click Add to create a new host or click Edit to change an existing host's information or to delete the host.
To reinstate a deleted host go to Deleted hosts → press Edit next to the host you wish to reinstate → go to the bottom of the edit page → check Undelete this host and click Update.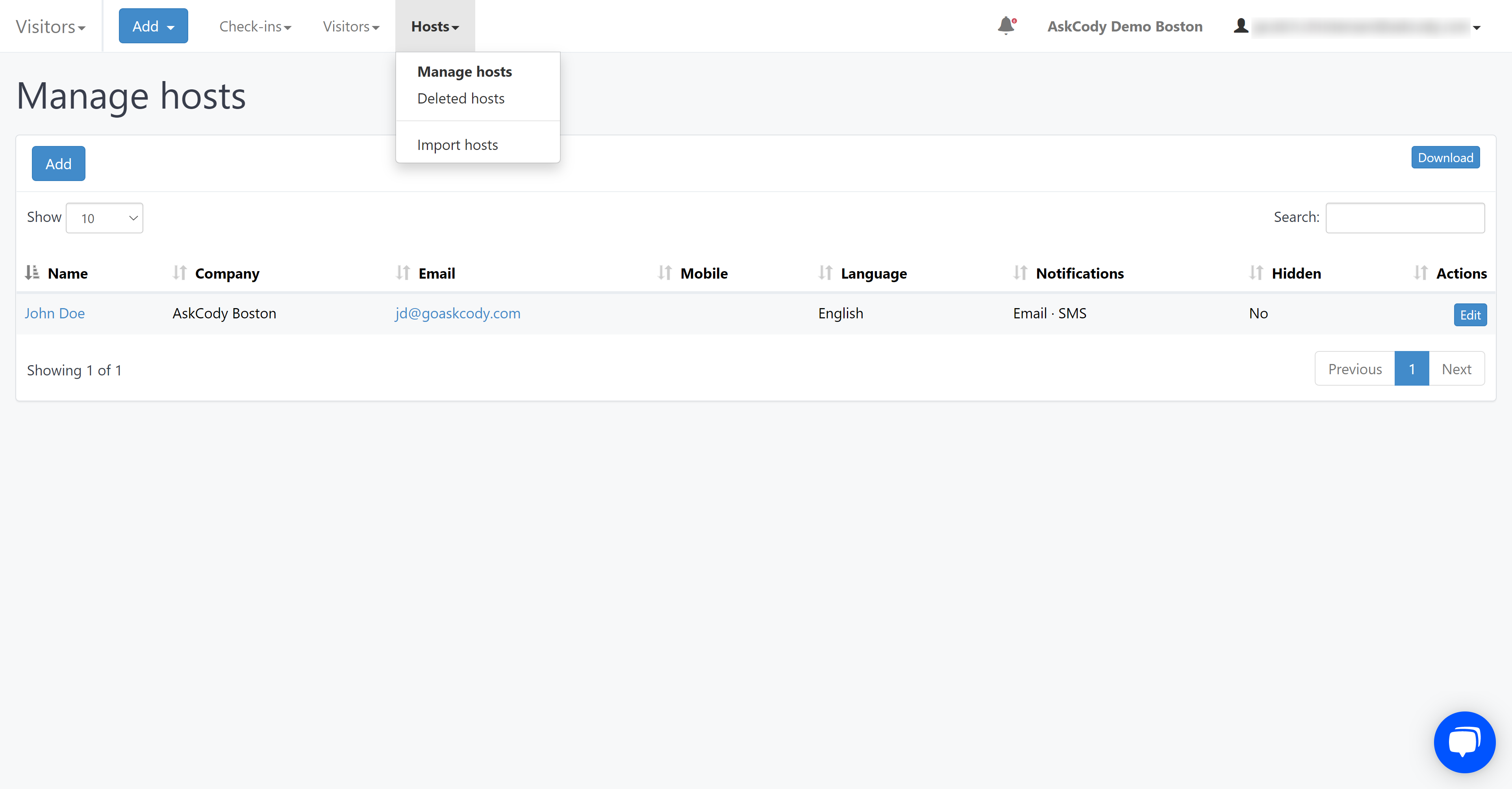 To learn more about how to import multiple visitors, expected groups, and hosts, please visit this article