Learn how to configure the AskCody Room Displays on an LG display
On the LG screen, there is a pre-installed URL Launcher that will load the Display when the Display URL is set in the "Set URL" menu.
The LG Kiosk Mode is also a pre-installed app that will disable any attempt of closing or exiting the specified content. Touch can still be enabled while Kiosk Mode is running and Kiosk Mode can be disabled by performing this gesture.
Open the LGKioskMode app
Set the URL Loader as the Default App
Enable Touch Mode
Insert the Display URL in the Set URL field (Find your URL here)
Finish by pressing Reboot
After rebooting the LG Screen will run the URL in full-screen mode. To exit the full-screen mode, turn the tablet vertically and slide your finger in the "L" shape shown below: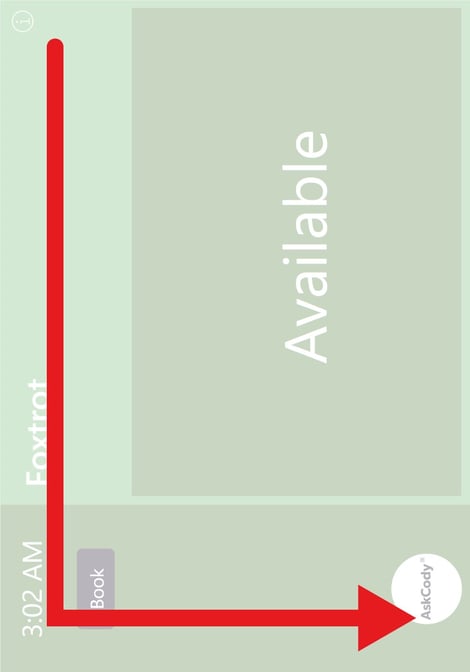 Please note that AskCody is only responsible for maintaining the AskCody software and has nothing to do with the actual hardware, setup of hardware, and the maintenance of hardware.
AskCody can only provide basic requirements of approved hardware, that has been tested with the AskCody products according to basic use, but the ultimate decision regarding hardware is completely up to you.