Microsoft Exchange and Exchange Online
How to configure a Distribution Group
This is a guide to create a distribution group in the Exchange Admin Center
This is a small guide to create a distribution group in Exchange Admin that can be used to send e-mails to a list of contacts via only one email address.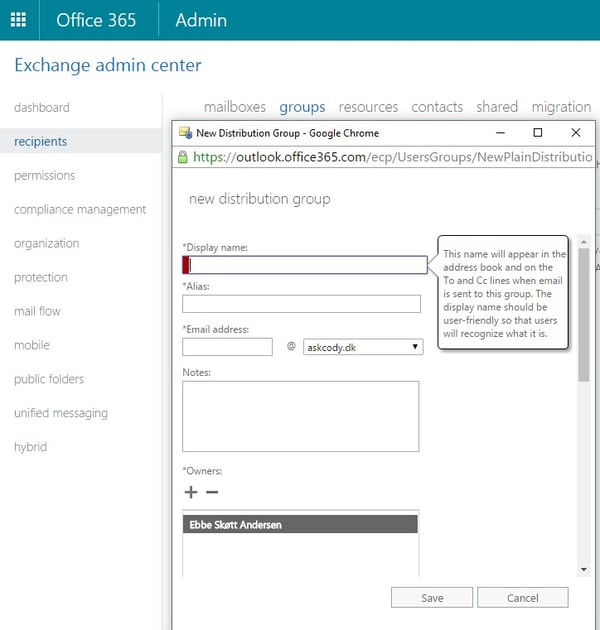 Enter the

Display name

,

Alias

,

Emails address

,

then click

save

.

Then chose the Distribution group you just created, click edit (the pen icon)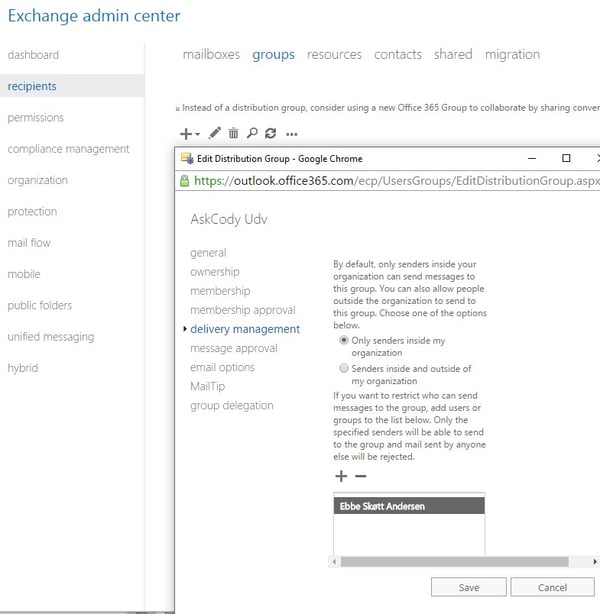 Navigate to delivery management, click Senders inside and outside of my organization, add mailboxes, click save.